[ad_1]

I have by no means comprehended the rationale of the 80% go mark.
Which 20% of our get the job done are we geared up to do wrongly?
It might demonstrate the universally weak state of CX that providers are evidently keen to use, but it's arguably additional serious when we look at the acronym-laden topics that are normally rolled out via e-discovering, such as OHS and CTF. Which 20% of safety are we inclined to hazard? Which 20% of terrorism are we prepared to fund?
There has to be a greater way.
I've earlier contended that an assessment initial philosophy renders the concept of a pass mark out of date, but went on to state that this sort of a radical thought is a story for yet another working day. Very well my buddies, that working day has arrived.
Recursive suggestions
Back again in 2016, the College of Illinois' great mooc e-Understanding Ecologies: Innovative Approaches to Training and Learning for the Electronic Age piqued my curiosity in the affordance of "recursive feedback" – described by the instructor as immediate and repeatable cycles of opinions or formative evaluation, designed to continually diagnose and remediate awareness gaps.
I propose we adopt a very similar approach in the corporate sector. Drop the arbitrary pass mark, while still recording the rating and completion status in the LMS. But never prevent there. Follow it up with cycles of specific intervention to close the gaps, coupled with re-evaluation to refresh the employee's ability profile.
Dependent on the domain, our men and women may perhaps never ever attain a rating of 100%. Or if they do, they could possibly not maintain it above time. Immediately after all, we're human.
On the other hand the recursive tactic isn't about accomplishing perfection. It is about continuous advancement approaching perfection.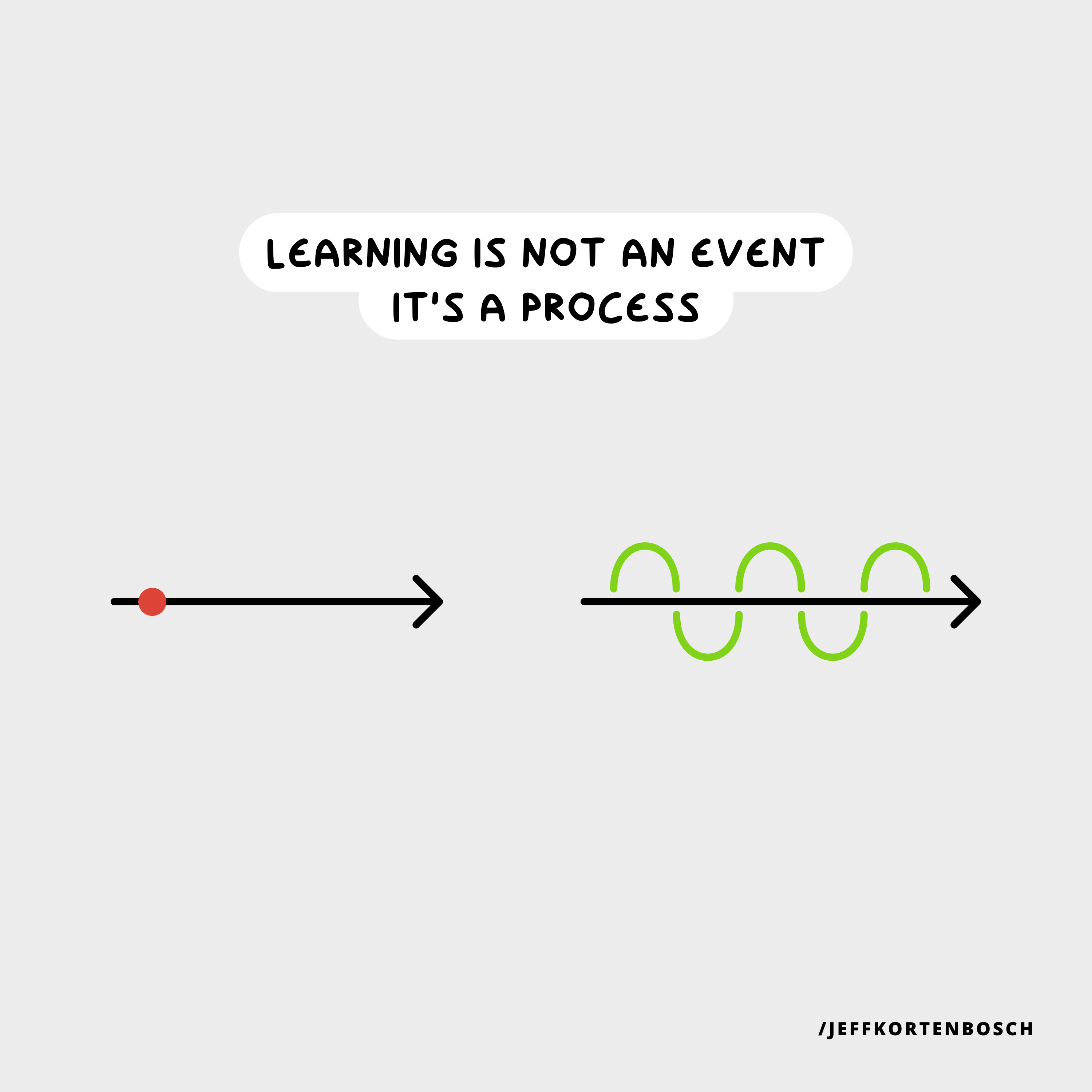 Way of working
While the mooc instructor's notion of recursive comments aligns to formative evaluation, my proposal aligns it to summative assessment. And that's Okay. His key concentrate is on finding out. Mine is on performance. We occupy two sides of the very same coin.
To push the contrarianism even further, I'm also comfortable with the big-scale distribution of an e-understanding module. Nevertheless, where this kind of an solution has notoriously been taken care of as a tick & flick, I contemplate it a period in a lengthier phrase technique.
Publish-remediation endeavours, I see no sense in retaking the e-discovering module. Relatively, a micro-assessment technique encourages operational performance – not to mention worker sanity – without the need of sacrificing pedagogical performance.
In this way, recursive feedback will become a way of doing the job.
And the L&D department's "big bang" initiatives can be saved for the wants that demand them.


[ad_2]

Supply hyperlink